This has been one of the most interesting and successful projects we have completed this year, planned, designed and executed with professionalism by Anglewest and 48.3.
The requirement from Costain was for a temporary full-length passenger platform at Reading Station to enable its continued use during the on-going redevelopment of the station.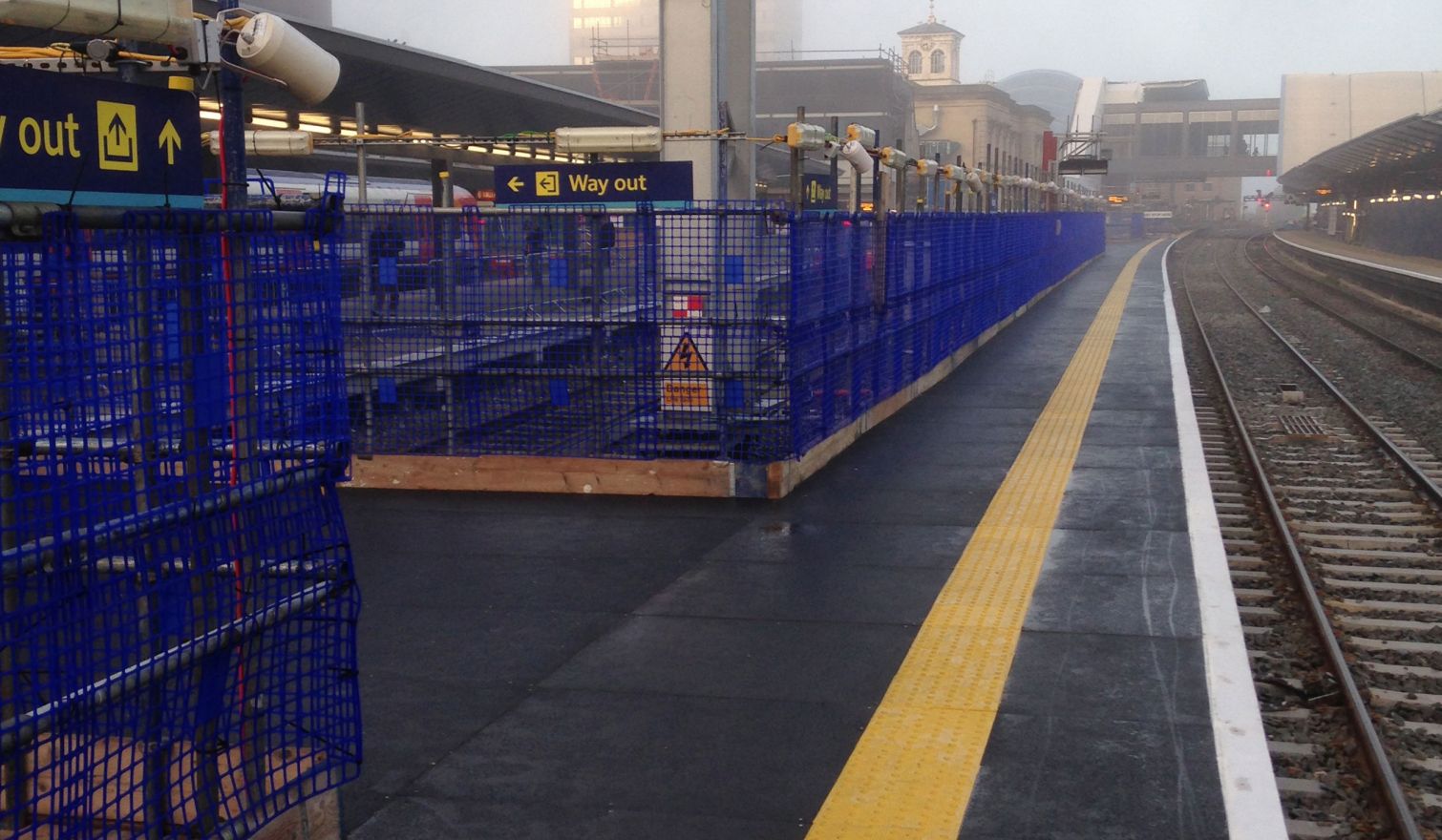 The ground upon which the platform scaffold is cited runs on a gradient out of the station, the platform level followed the same gradient to ensure passenger stepping distances for boarding and alighting the train were maintained and consistent to Network Rail specification. The design was completed to exact levels provided at 5.0m intervals along the entire platform, the scaffolders then erected the scaffold to within 2mm tolerance on site with the assistance of Costain engineers.
The scaffold itself was finished with non-slip decking and a innovative new yellow tactile warning strip along the edge of the platform. All edge protection around the platform was designed for passenger crowd loading.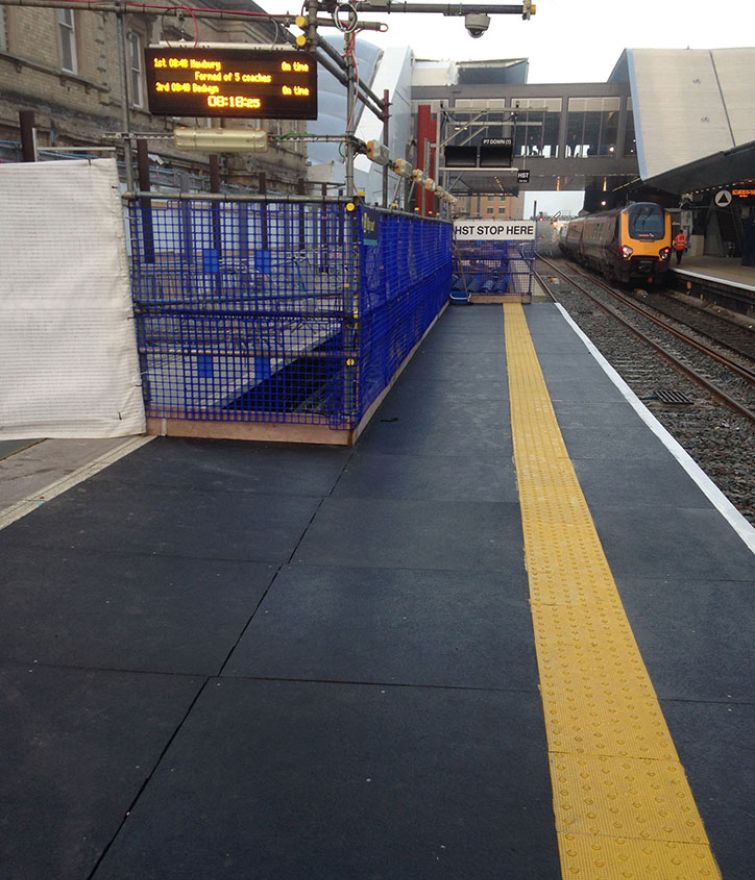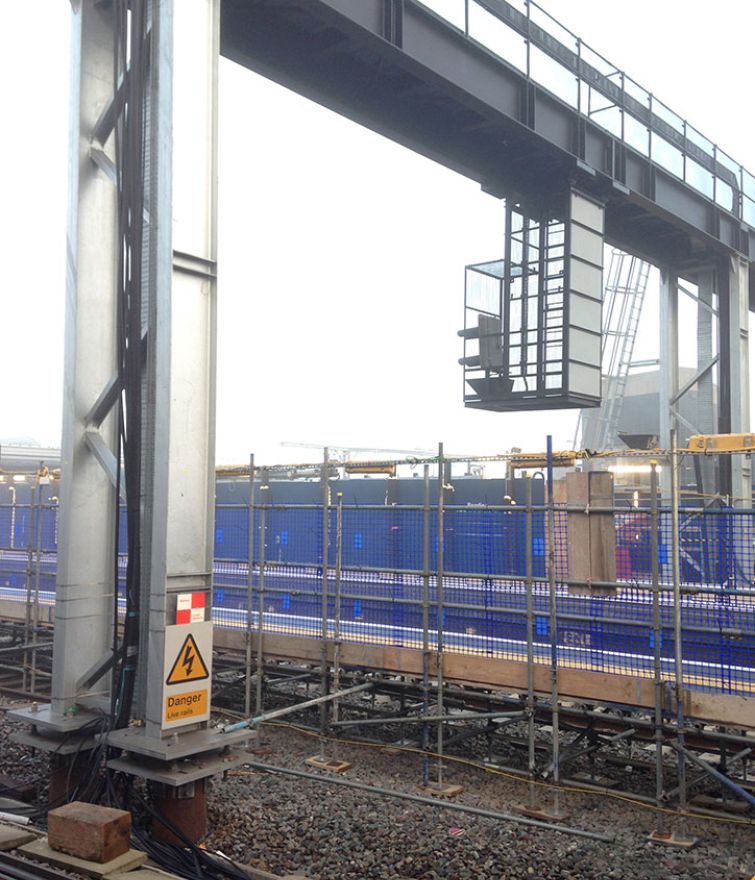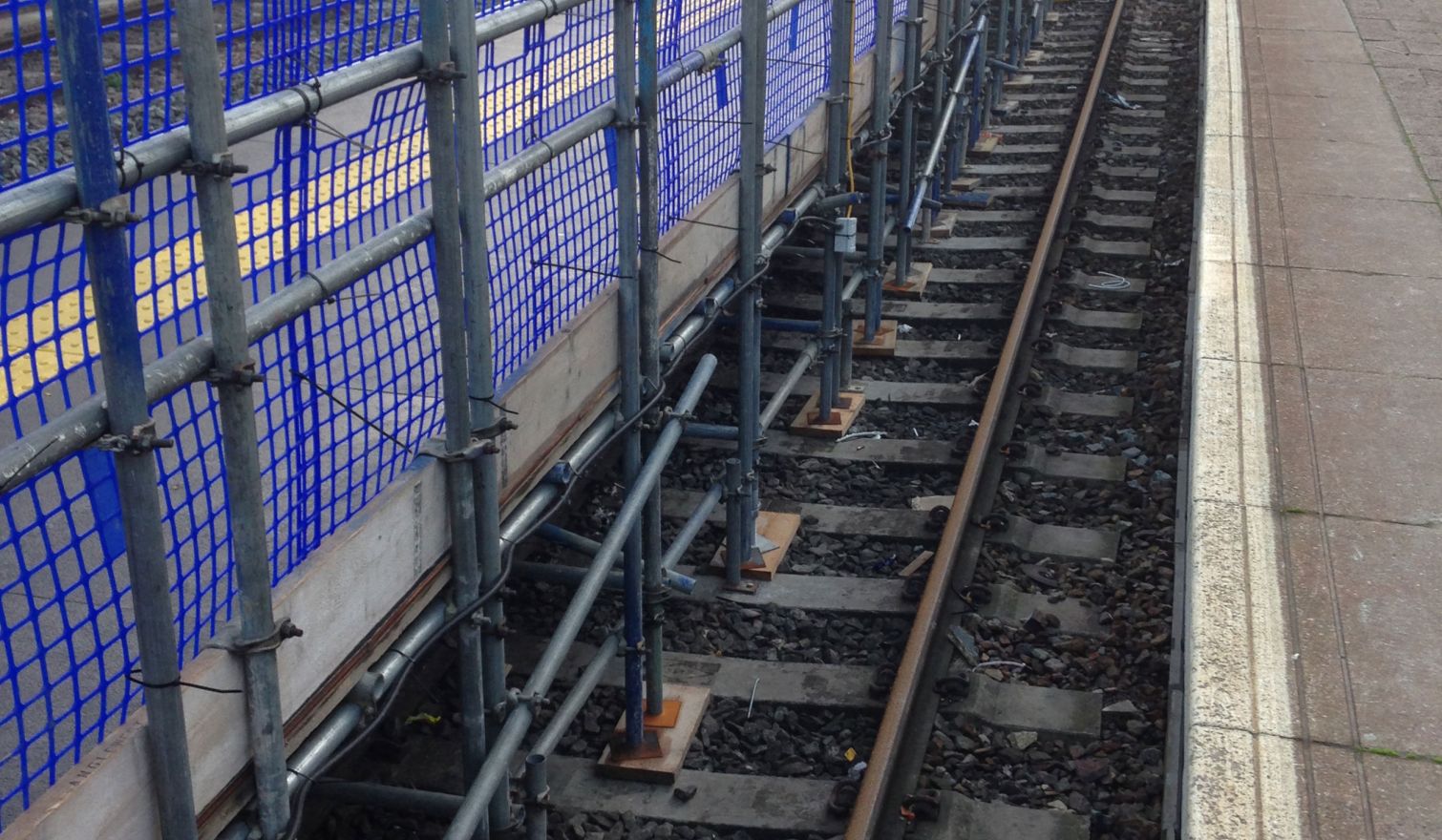 The overall success of the project culminated in Network Rail Senior Construction Manager James McWhirter, writing a letter of commendation to Anglewest, congratulating them on the success of their team.