RAF Halton has a famous past, playing host to films such as 'James Bond - The World is Not Enough", "Evita", "The Kings Speech" and "Downton Abbey".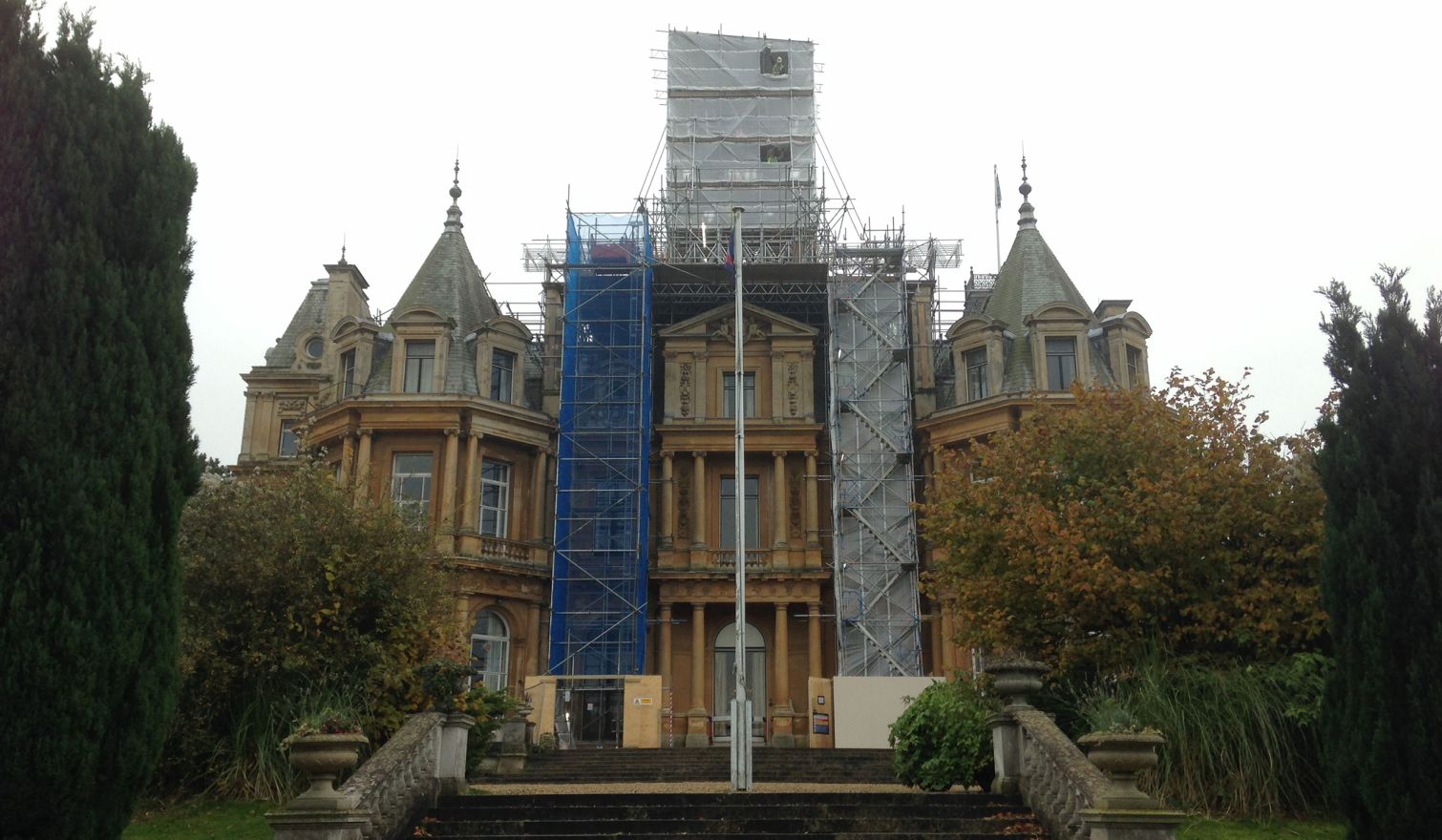 The scaffold was required to provide full external access and encapsulation for the sympathetic restoration of the turret (The Belvedere) in the centre of the building. Access was provided from ground level via a Layher system staircase with an enclosed goods hoist opposite.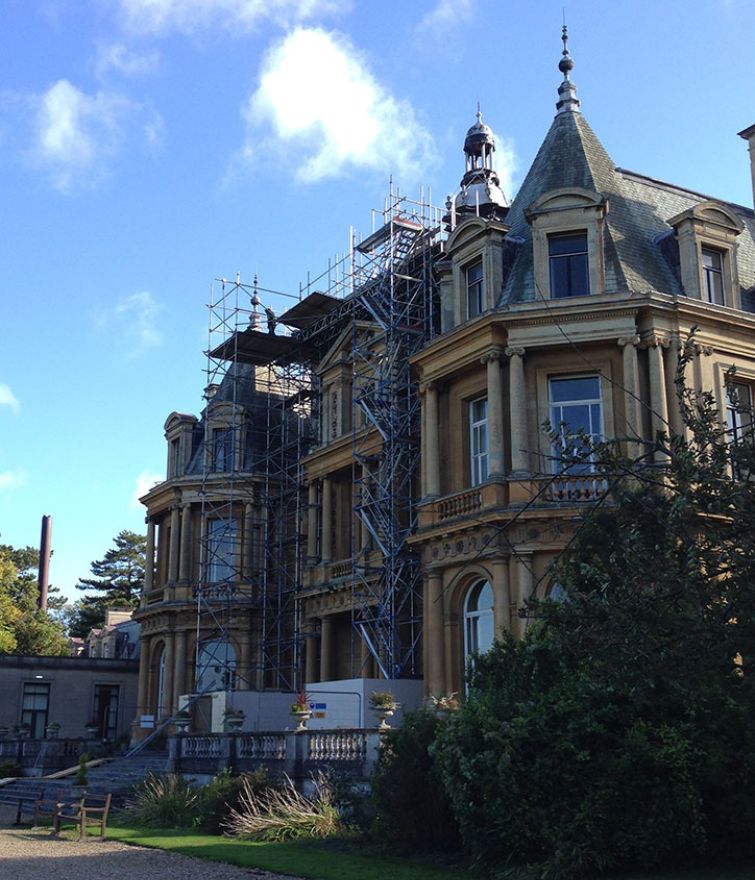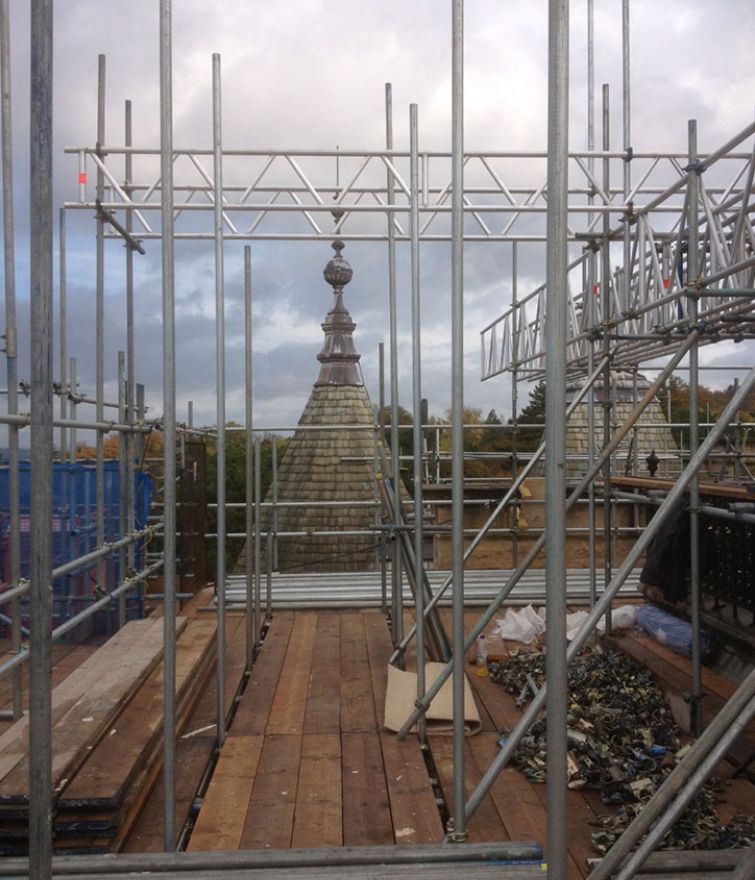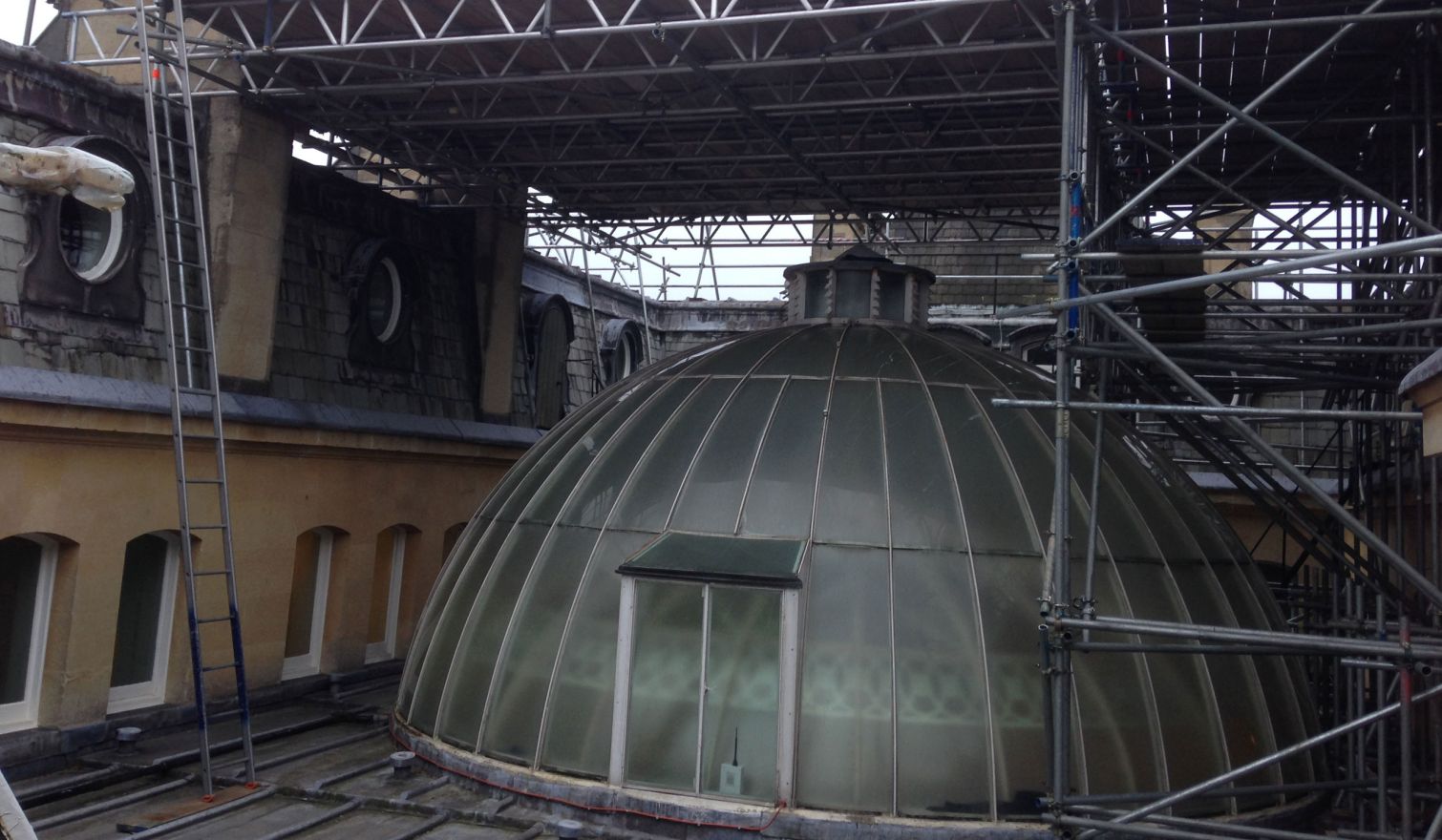 The access scaffold around the turret was supported entirely from a series of beams running across the structural walls at roof level, with bracing on each side to transfer horizontal wind loading back to the walls. Complete structural analysis of the scaffold was provided under various load cases to complete the assessment of the supporting structure.