The project was for the first phase of works involved to refurbish the existing building at the Monument end of London Bridge.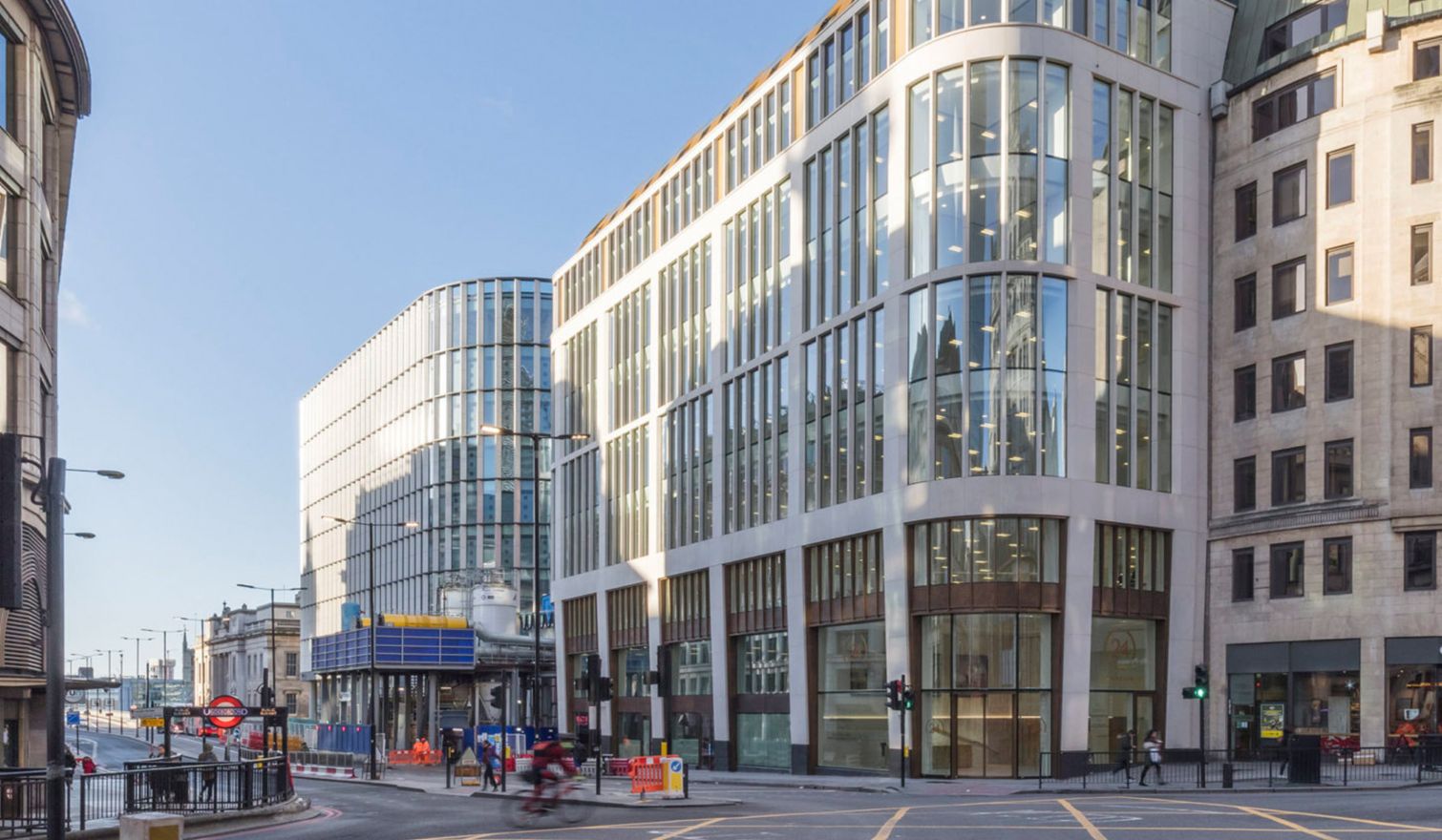 A heavy duty loading and protection gantry was required to two sides of the building over pavements maintaining safe pedestrian access. Specific consideration was given to the high frequency of London's buses in close proximity to the pavement gantry in these areas.
The pavement gantries were designed to accommodate an independent access scaffold punched from the gantry beams. As well as the pavement gantries supporting the access scaffold, a 1000kg passenger and goods hoist was to be placed on the boarded platform and a 10.00 kN/m2 hoist run-off scaffold serving 7no. floor levels was required.
The new building line was to be approximately 800mm further out than the existing building line, meaning that the scaffold standard positioning was critical in ensuring that the standards do not clash with the future works. In addition to this, the phase one scaffolding board configuration was 5 main boards and 5 inside boards. Bracing and extra reinforcement to inside ledgers were required.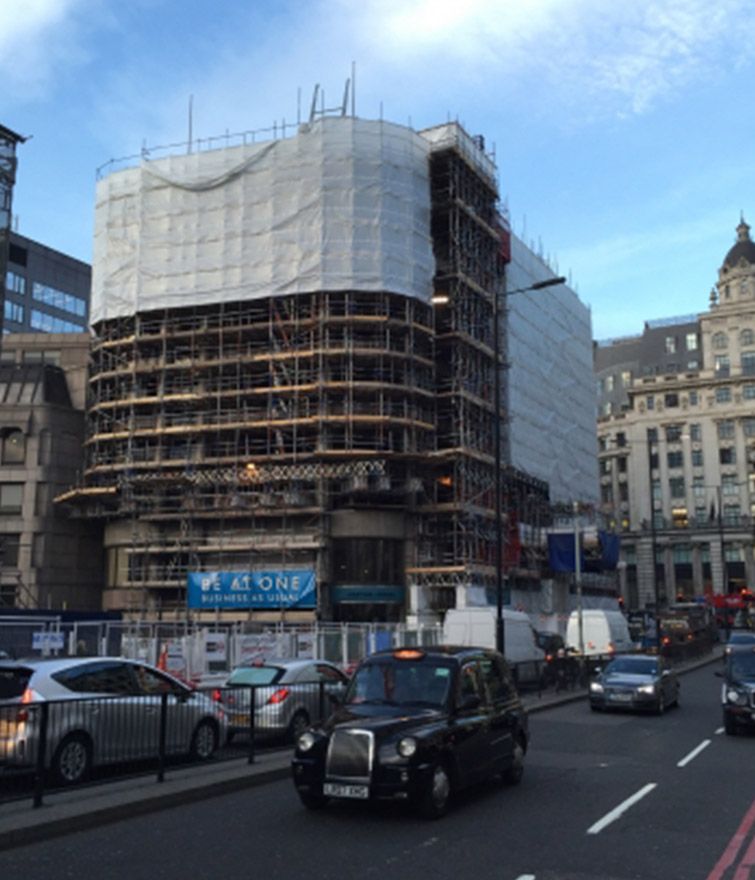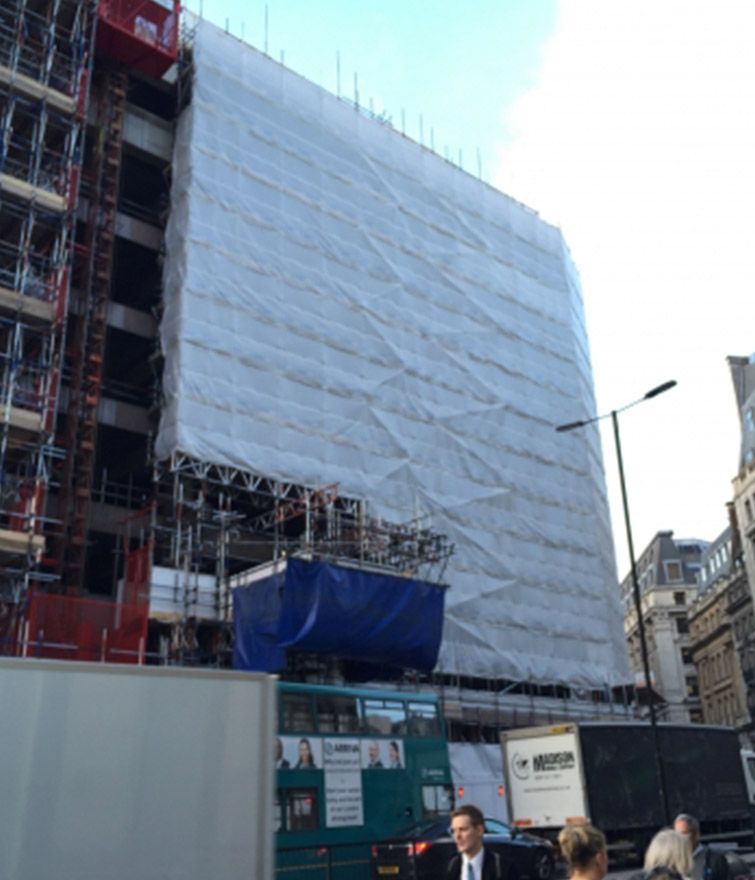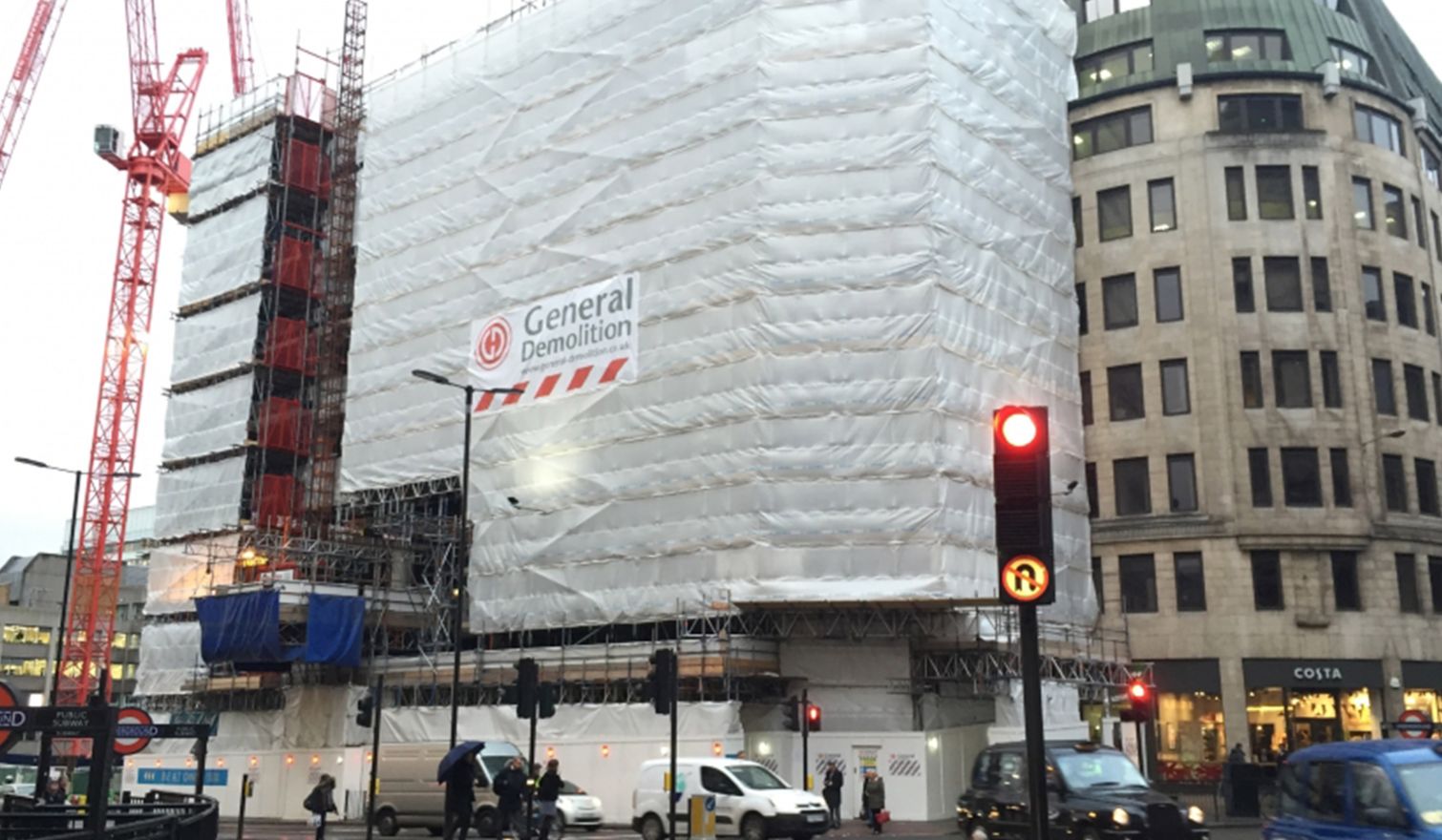 The South elevation, which is adjacent to an existing Crossrail development, had restrictions on the load bearing on to the ground. For this reason, the entire elevation of scaffolding, approximately 23m high was to be supported by a series of cantilever truss out beams out of the level 2 windows. Due to the curved nature of the building, the layout of the beams within the building required consideration of length and location to avoid clashes with the existing structure and other cantilevered beams.