The Bush House site is enclosed by Aldwych to the north, The Strand to the south, and Melbourne Place to the east and was the home to the BBC World Service until they relocated last year.
The scaffold has been extensive and complex, and required a high degree of planning, coordination and material resource to achieve the requirements of the main contractor ISG.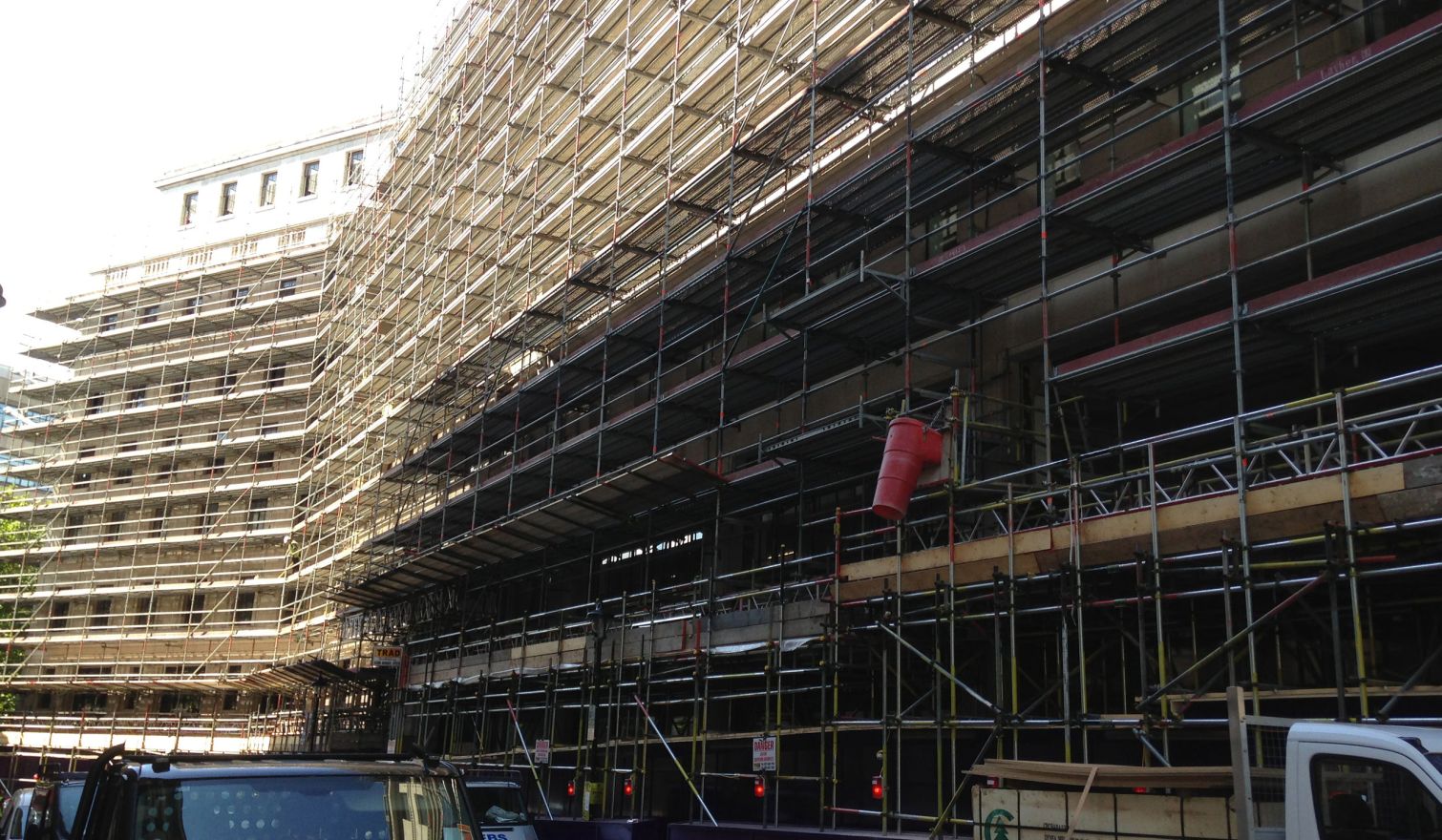 The initial scaffolding was a tube and fitting pavement gantry around the full perimeter of the site, erected to follow the curved face of the building and stepped with the gradient of the ground. From this a splayed Layher Allround access scaffold extended around 26m to roof level. Designing Layher Allround to follow a non-uniform curvature is a challenge, also supporting the entire scaffold from a tube and fitting gantry was a big challenge! The practical expertise provided by the TRAD contract and site team combined with the innovative approach of 48.3 proved to be a very successful combination, and the finished product was a delivered on time for ISG to start programmed refurb works.
Below the pavements around the site are a series of basements and vaults, extending in places up to 8.0m below surface ground level and with very limited access. A set of eight bespoke back propping solutions were designed and installed to transfer the load imposed by the standards of the gantry down to solid ground.
The ongoing works on site have also included a series of temporary roofs on the building roof, cantilevered lift shaft access, heavy duty lifting beams, birdcages, loading bays and staircases.