17 Aug 2022
48.3 facilitate the refurbishment of Swaithe Viaduct.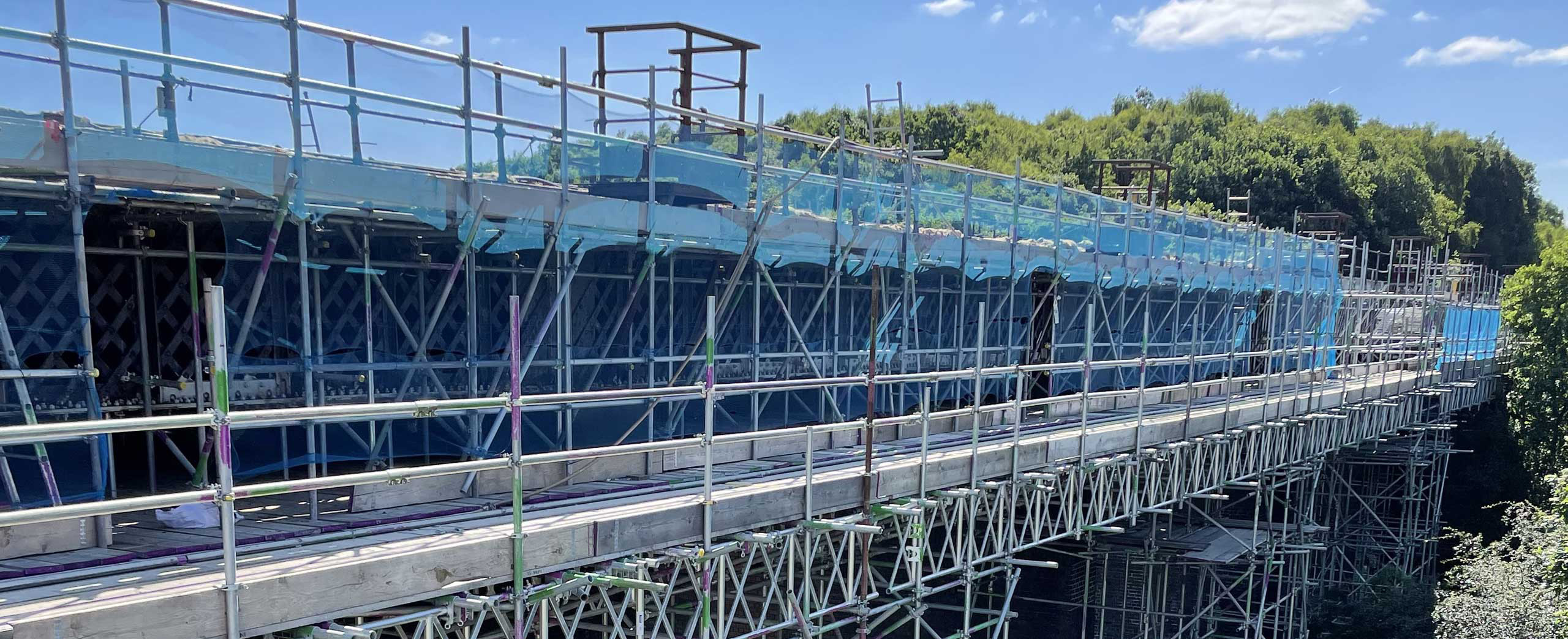 As one of Richter's group companies, 48.3 Scaffold Design is successfully supporting client, Story Contracting with the scaffold and interface design required to facilitate the refurbishment of Swaithe Viaduct.
A 10-span bridge with 11 masonry piers, the impressive viaduct in Worsbrough, Barnsley carries the London North Eastern (LNE) railway line for circa 170 miles. Whilst works are still ongoing, the project has presented some difficult challenges in relation to the residual capacity of the bridge, poor ground conditions and accessibility. With clever engineering and a collaborative approach from Richter, 48.3 and its supply chain partners, these challenges have been overcome.
Fantastic work by the team at Infrastructure Site Services who have executed a highly complex design flawlessly in somewhat difficult conditions. Well done to all involved.