23 Nov 2018
wow, what a year it's been
2018 has been quite a year, not only did we out grow our office and relocated to our awesome new premises in Redhill but we also welcomed some fantastic newcomers to the team.
In June Tonye Young-Fiberesima joined us as a Design Technician bringing over five years' experience in AutoCAD and detailed draughting having worked previously for a prestigious engineering consultancy. July then saw Faisal Rehman join as a Design Engineer. Faisal came with a strong engineering background and experience in Civil and Structural Engineering, as well as scaffolding and temporary works design.
September welcomed Tomas Chaskra as our new Senior Design Engineer bringing over thirteen years' of temporary works design experience. Tomas worked in the temporary works department for a leading principal contractor as well as more recently playing a crucial role on their ongoing Crossrail projects. Finally Harry Tuttle joined as our Graduate Design Engineer bringing an abundance of enthusiasm and knowledge of engineering and scaffold design from his previous roles.
This November we also welcome back Praveena Keerty, our Senior Design Engineer from maternity leave. As an integral and highly regarded member of the design team it is great to have her back sharing her passion and knowledge with our new team members.
All our team members can be found on our 'meet the team' page.
To finish off the year we have re-branded 48.3 Scaffold Design. We've dropped the 'Scaffold Design' and now go under the simple title of 48.3, reflecting the wider range of design and management services we now offer. We've updated it to make it fresh and contemporary but kept to our roots, keeping our brand recognition.

The final piece of the re-branding project was the creation of this fantastic new website and moving to our new online home at www.483.co.uk. Having been in the making for over a year, we really wanted to get it right. It's a window into 48.3 and we hope you like the view. Please do let us know your thoughts!
He's a snap-shot of the work we've done creating our new HQ in Redhill, Surrey. Please feel free to call in for a coffee anytime!
Our Redhill Office - before: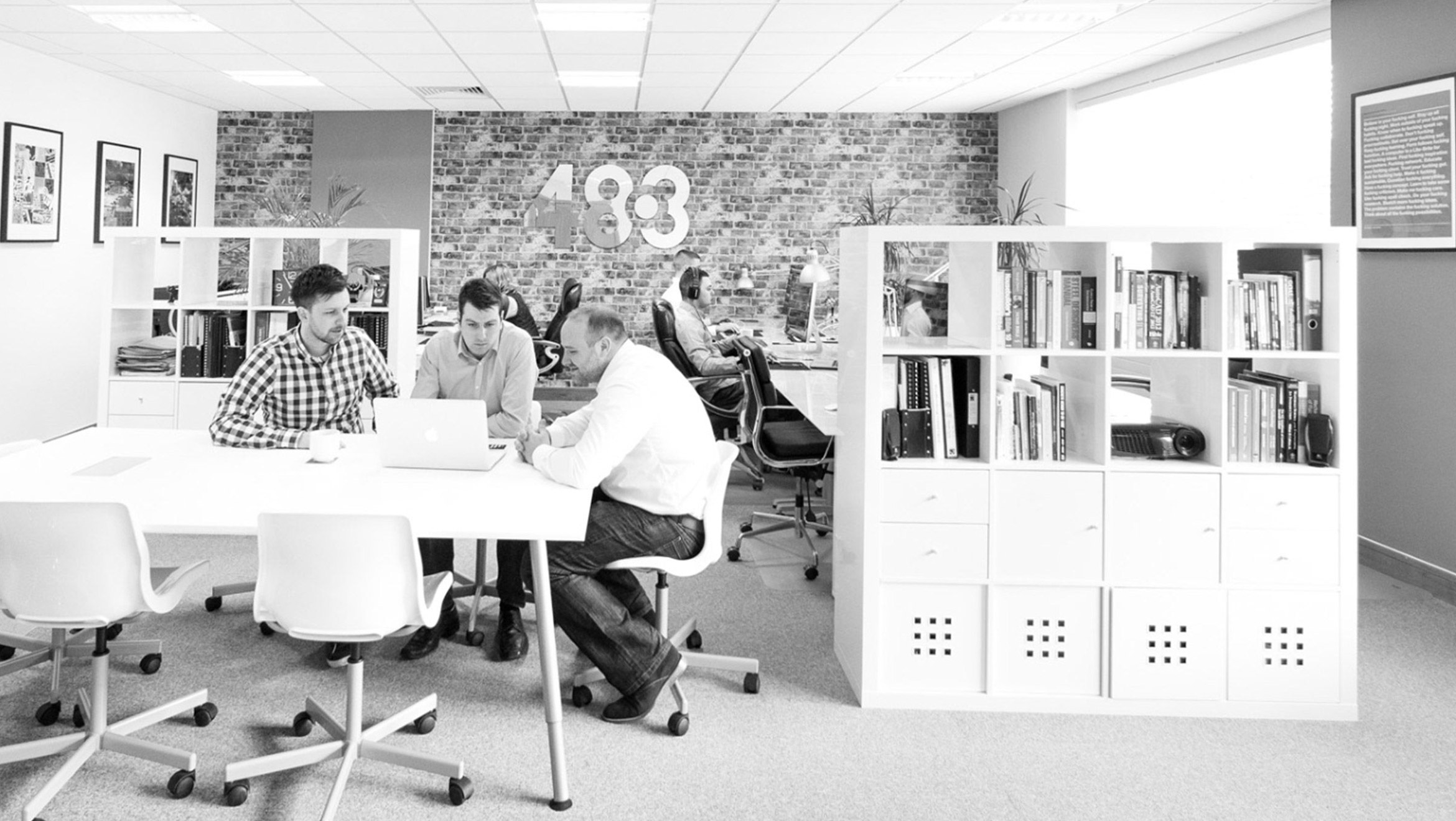 Our Redhill Office - after: